Planck's description of blackbody radiation and Einstein's quantum theory of light are arguably the historic foundation of quantum optics. Later, the development of the laser allowed for the coherent control of atoms, which is the basis of today's success of the field. The "optics" part of quantum optics therefore evolved from incoherent, broadband thermal radiation to ultra-stable and narrow-bandwidth lasers. However, the ever growing precision of quantum optics experiments is sparking new interest in describing and understanding how matter interacts with blackbody radiation.
This workshop will bring together experimentalists and theoreticians whose research is concerned with, or affected by the interaction of matter with thermal or other broadband radiation. For some, this radiation is a source of noise in their experiments (e.g. for atomic clocks or atom interferometers). Other results demonstrate that broadband radiation induces novel forces and effective interactions of matter. At the workshop we will discuss these and related topics to explore new opportunities and challenges in physics, astrophysics and cosmology.
A general outline of the topics covered by the workshop will be given by invited speakers (abstract submission via the online form on this website until January 16th 2023). Additionally, we encourage application for posters by sending a title and a short (one paragraph) abstract to bbriep.workshop@gmail.com until January 16th 2023 (non-registered applicants please include their affiliation, contact details and specify whether they want to apply for financial support or cover their participation fully from own funds).
The workshop is financially supported by the Cluster of Excellence QuantumFrontiers - Light and Matter at the Quantum Frontier
https://www.quantumfrontiers.de/en/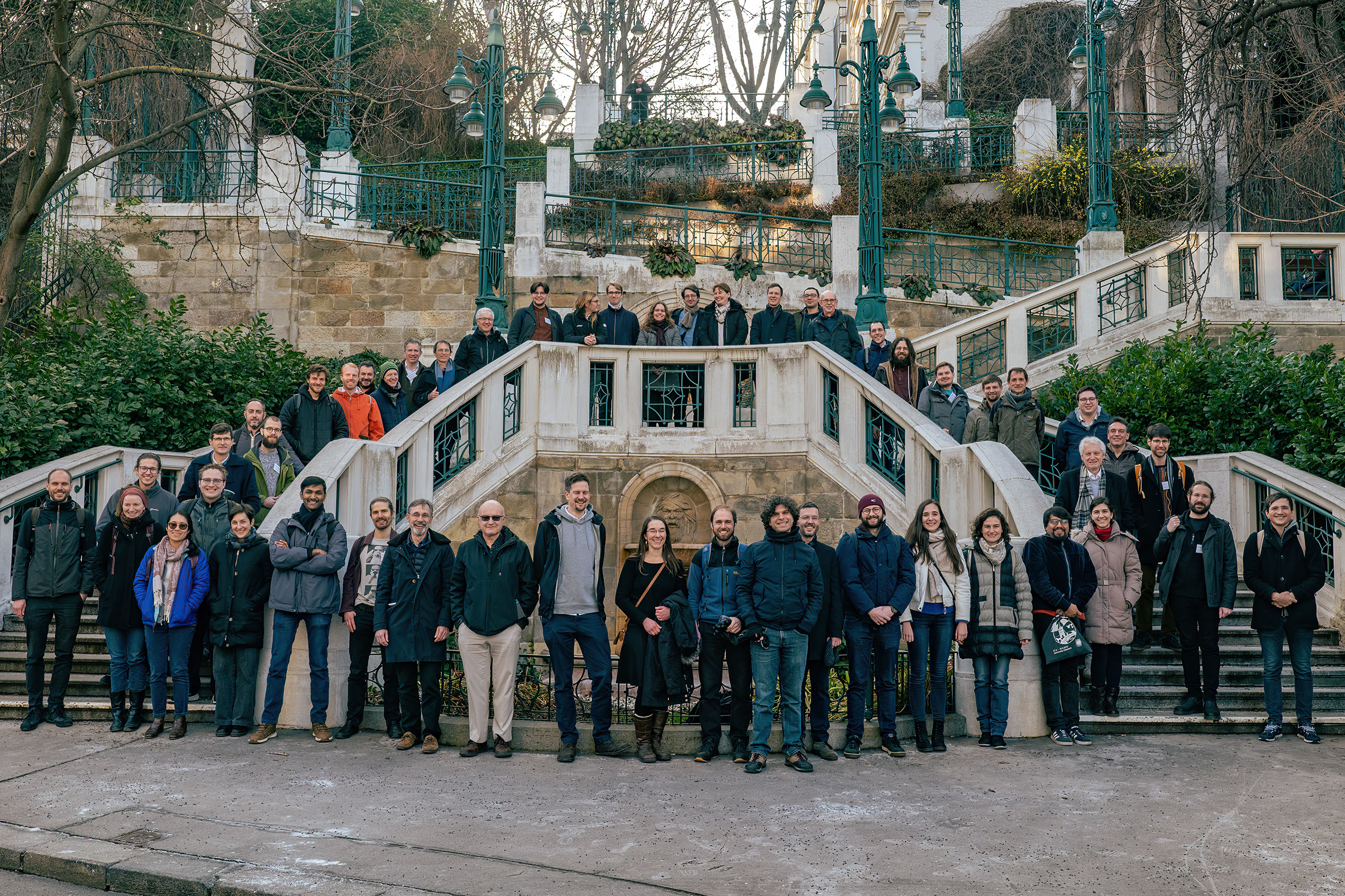 © by Bernd Güßbacher
Feb. 13, 2023
16:35 — 19:45
Beverages & Free Discussions
19:45
Social Event: Narrenturm
Departure at the ESI. Tours usually last 30-90 mins.
Feb. 14, 2023
15:30 — 20:00
Poster Session & Reception
Feb. 15, 2023
15:45 — 00:00
Excursion & Conference Dinner
Departure at the ESI.
Feb. 16, 2023
15:30 — 19:45
Beverages & Free Discussions
19:45
Social Event: Wintermarkt & Ice skating
Departure at the ESI.
Feb. 17, 2023
Organizers
| Name | Affiliation |
| --- | --- |
| Philipp Haslinger | Technical University of Vienna |
| Francesco Intravaia | Humboldt University |
| Arkadiusz Kosior | University of Innsbruck |
| Dennis Rätzel | Center for Applied Space Technology and Microgravitation, University of Bremen |
Attendees
| Name | Affiliation |
| --- | --- |
| Thomas Agrenius | University of Innsbruck |
| Stephen Barnett | University of Glasgow |
| Bettina Beverungen | Humboldt University |
| Cameron Bunney | University of Nottingham |
| Sol Carretero Palacios | Universidad Autonoma de Madrid |
| Uros Delic | University of Vienna |
| Ruth Durrer | Universite de Geneve |
| Victoria Esteso Carrizo | European Laboratory for Non-Linear Spectroscopy (LENS), Universit`a degli Studi di Firenze |
| Yaakov Fein | University of Vienna |
| Omar Jesús Franca Santiago | Universität Kassel |
| Luis Froufe-Pérez | Université de Fribourg |
| Naceur Gaaloul | Leibniz University |
| Jean-Jacques Greffet | Institut d'Optique Graduate School, Université Paris-Saclay |
| Carsten Henkel | University of Potsdam |
| Jack Homans | University of Southampton |
| Anne Hutter | University of Copenhagen |
| Clemens Jakubec | University of Vienna |
| Robin Kaiser | Université Côte d'Azur |
| Nikolai Kiesel | University of Vienna |
| Ivor Kresic | Technical University of Vienna |
| Claus Lämmerzahl | Center for Applied Space Technology and Microgravitation, University of Bremen |
| Christian Lisdat | Physikalisch-Technische Bundesanstalt |
| Marta Maria Marchese | University of Siegen |
| Tanja Mehlstäubler | Physikalisch-Technische Bundesanstalt |
| Janning Meinert | Heidelberg University |
| Augustin Muster | University of Fribourg |
| Stefan Nimmrichter | University of Siegen |
| Ekkehard Peik | Physikalisch-Technische Bundesanstalt |
| Franck Pereira Dos Santos | French National Centre for Scientific Research -Systèmes de référence temps-espace |
| Jaka Perovšek | Center for Applied Space Technology and Microgravitation, University of Bremen |
| Govindarajan Prakash | Center for Applied Space Technology and Microgravitation, University of Bremen |
| Ernst M. Rasel | Leibniz University |
| Arno Rauschenbeutel | Humboldt University |
| Daniel Reiche | Humboldt University |
| Mathieu Remazeilles | Consejo Superior de Investigaciones Científicas |
| Jakob Rieser | University of Vienna |
| Helmut Ritsch | University of Innsbruck |
| Stefan Rotter | Technical University of Vienna |
| Frank Scheffold | Université de Fribourg |
| Dennis Schlippert | Leibniz University |
| Philipp Schneeweiss | Humboldt University |
| René Sedmik | Technical University of Vienna |
| Martin Steinel | Physikalisch-Technische Bundesanstalt |
| Christian Vogt | Center for Applied Space Technology and Microgravitation, University of Bremen |
| Tomasz Wasak | Nicolaus Copernicus University |
| Victoria Xu | Massachusetts Institute of Technology |